Looking for St. Petersburg Florida Cleaning Services?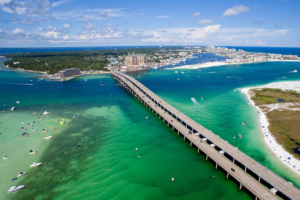 We are your local expert for St. Petersburg Florida Cleaning Services!
Andrew Lindelof is the owner and operator of Platinum Floor Care, headquartered in Largo,  FL. This is a highly regarded carpet cleaning company in Pinellas County.  Andrew is IICRC certified.
Andrew was trained in the carpet cleaning business through many years of hands-on experience.  When it comes to providing expert carpet cleaning services, nothing takes the place of experience. Andrew began working in carpet cleaning 20 years ago and started Platinum Floor Care in 2007.
One of Andrew's goals is to provide their Pinellas County clients with professional and affordable services.  They offer Carpet & Upholstery Cleaning, Tile & Grout Cleaning, Marble Cleaning and Water Damage Restoration.  Andrew prides himself on using state of the art equipment, his turn around time and giving great customer care.
We offer one-time, weekly, monthly, and annual specials. Additionally, we have a special offer for first-time customers.
We're sure you'll understand that our specials are so good and only for our customers, we just can't publish them on the internet.
We can help with St. Petersburg Florida Cleaning Services!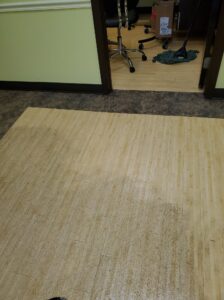 Hardwood Floors are just one of the things that make your home special. You need to give them extra love and care to keep them looking beautiful for years to come.
Think about all the abuse your wood floors get just because they take it lying down. Grit, dirt, mud, soot, dust, food debris, things stuck to the feet of pets—and you don't even want to think about where they've been—all get pounded into the finish and forced between the boards.
When your hardwood floors need to be properly cleaned, you should call the experts at Platinum Floor Care, LLC at 727-205-6677.
Platinum Floor Care provides tile and grout cleaning that is powerful, yet safe. Tile and grout are notorious for being challenging to keep clean. If you have tile floors, you know that regular sweeping and mopping does not really get them deep clean, especially if you are trying to clean up stubborn dirt that has settled into grout lines and tile grooves.
Our professional technicians will use a cleaning solution specifically designed for your type of floor, and will use high-pressure steam with the appropriate power for your tile. Let us use our state-of-the-art, truck-mounted cleaning systems and our powerful surface cleaning solutions to make your tile and grout look clean and bright again.
Call today for St. Petersburg Florida Cleaning Services!